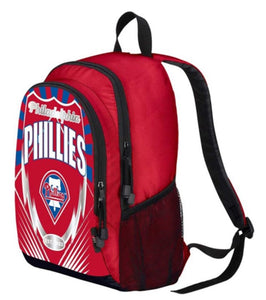 Prepare your family this coming school year with The Northwest Company's Lightning Backpack!
Made with 100% Polyester, this graphic backpack showcases your team loyalty, while maintaining it's form and function. 
Other features include: zipper compartments, mesh pockets, padded shoulder straps to keep you comfortable, and many more!
Approximately measured at 16.5" x 5.5" x 12"
Officially Licensed Product
Made by The Northwest Company